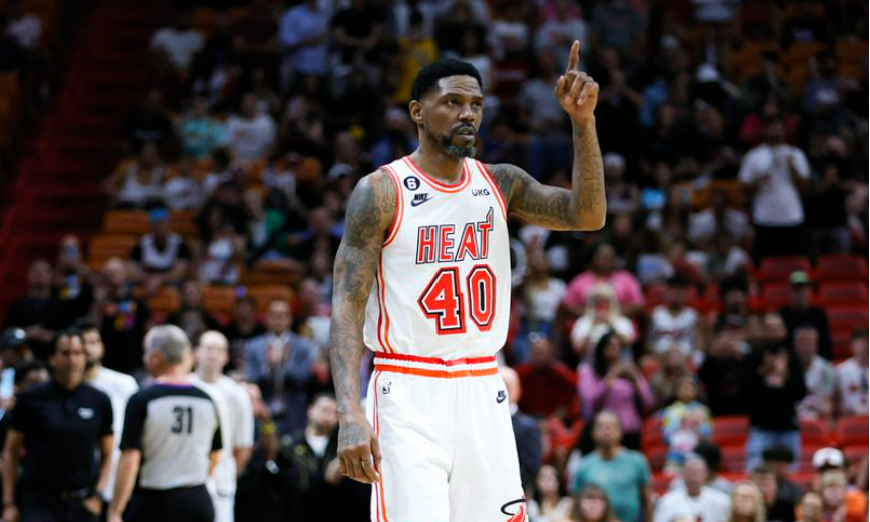 *Clears throat* "HE'S BAAAAAAAAAACK!"
The Miami Heat officially hired the recently-retired Haslem to be the team's Vice President of Basketball development, Anthony Chiang of The Miami Herald reported Tuesday afternoon.
Chiang notes that Haslem's role with the organization working with the coaching staff and helping develop players with both the Heat and Sioux Falls Skyforce, Miami's G-League affiliate.
Similar to what he's done so well for many years as a longtime Miami native, Haslem will be "representing the organization in the community and in business endeavors," according to Chiang.
News: Heat is hiring Udonis Haslem as VP, Basketball Development. His responsibilities will include being a source to the coaching staff, mentoring both Heat and Skyforce players, as well as representing the organization in the community and in business endeavors.

— Anthony Chiang (@Anthony_Chiang) November 7, 2023
Haslem–a graduate of Miami High School and a University of Florida graduate–spent all 20 of his NBA seasons with the Miami Heat after they signed him as an undrafted free agent in 2003.
He appeared in 879 games–including 501 starts–averaging 7.5 points and 6.6 rebounds on 48.9 percent shooting. Arguably no player in the franchise's history–especially outside of Dwyane Wade–has been more meaningful to this organization, which was founded in 1988.
Haslem was the organization's backbone and supreme mentor for young players, including Bam Adebayo, who was recently named the team's captain (after Haslem).
Now, he'll serve as one of its top consultants and developmental visionaries for future Heat generations. Well deserved, UD.
This is a breaking news story. Stay tuned for updates.