A special commemorative Bobblehead of LeBron is available for you to pre-order.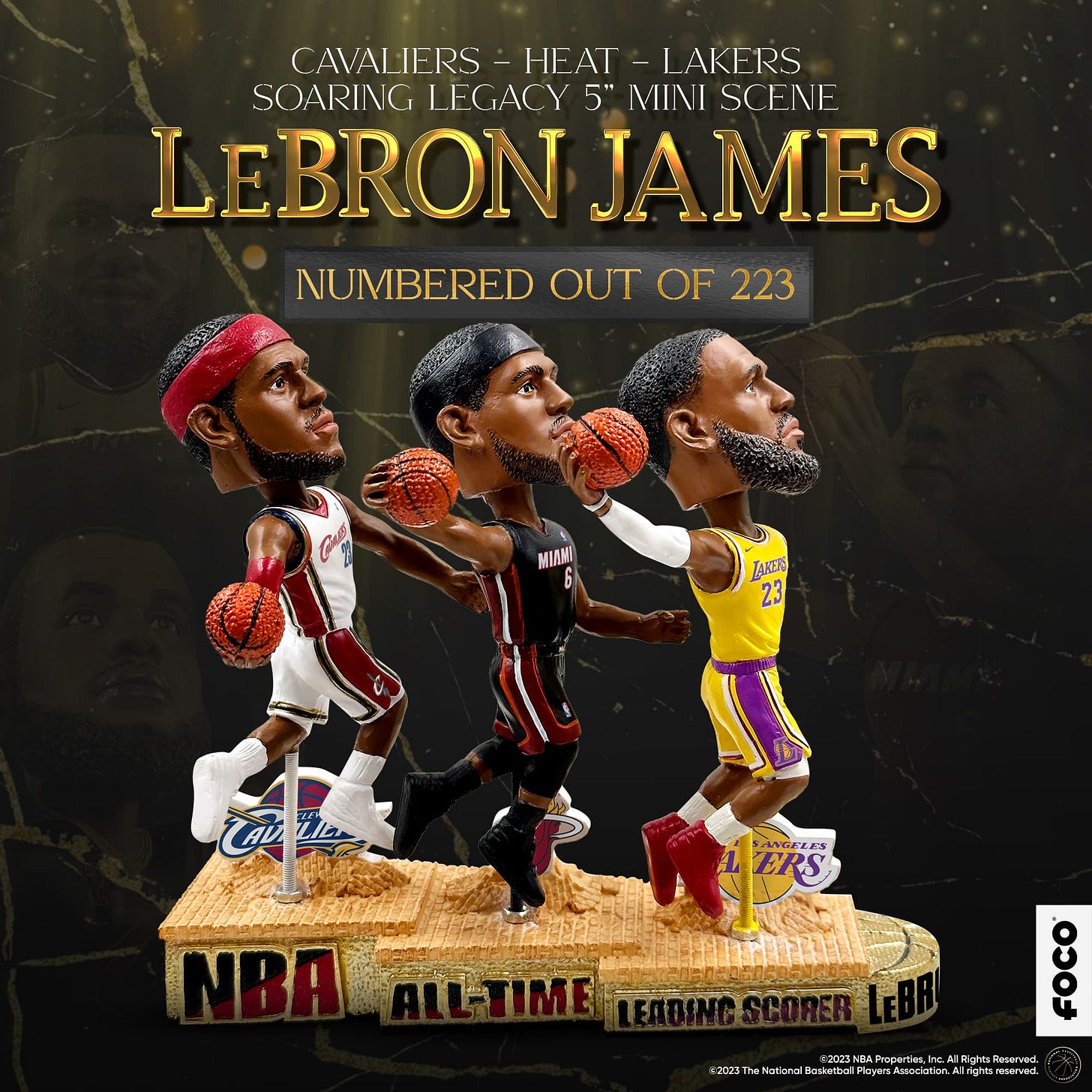 LeBron James scored 7,919 regular season points for the Miami Heat during his four years here from 2010-2014.
On February 7, 2023, LeBron broke the NBA's All-Time Scoring Record of 38,387 career points. And he's only going to be adding to that record as he is on board to return for his 21st season in the NBA.
To commemorate LeBron and his career scoring record, FOCO is releasing a limited edition mini-bobblehead that highlights LeBron James with all three of the NBA teams he has scored those points for in his career—the Cleveland Cavaliers, Miami Heat, and Los Angeles Lakers.
You can see the bobblehead mini set above and it's pretty sweet. And if you are a LeBron James fan and collector, this is the item for you to keep on the shelf—because of all the things that James has accomplished in his career, this is at the top of the list as far as achievements.
Click here to pre-order the Bobblehead.
During James' tenure in Miami, he collected two NBA MVP Awards, as well as two NBA Finals MVP Awards in route to two NBA Championships with the Heat. Although the time was cut short in our eyes, Hot Hot Hoops is always appreciate of what LeBron helped bring to Miami along with Heat legend Dwyane Wade and Chris Bosh.