Williams played with the Heat's Summer League team after spending his rookie season inside the Brooklyn Nets' organization.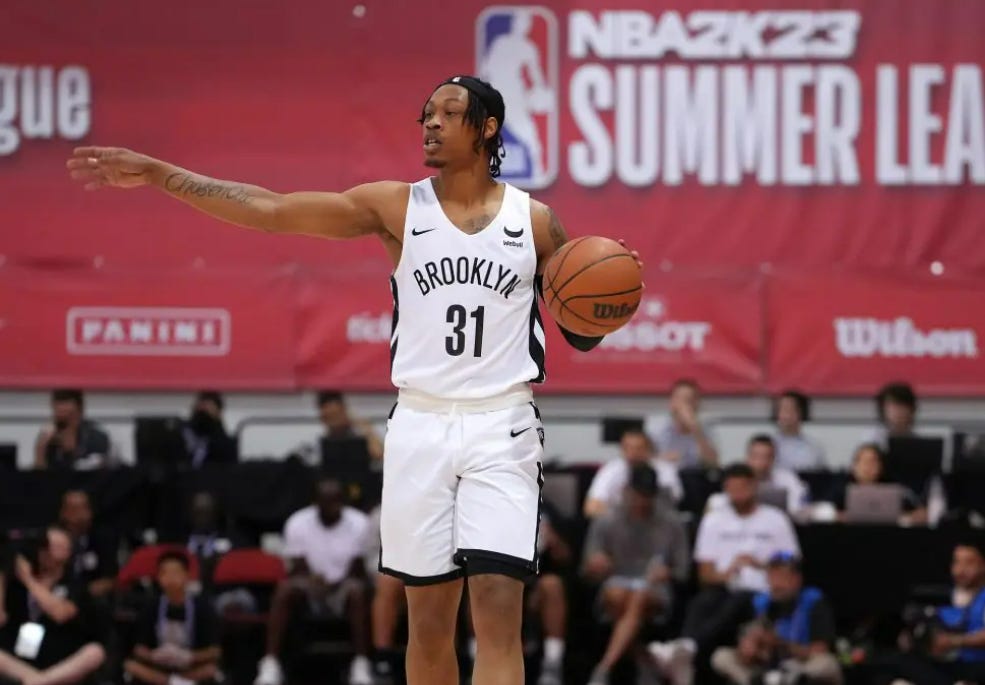 The Miami Heat have signed guard Alondes Williams to an Exhibit 10 contract, NBA insider Shams Charania of The Athletic first reported Friday.
Williams played four games with the Heat in Summer League, averaging 6.8 points, 2.3 rebounds and 1.8 assists on 62.7 percent true shooting in 23.1 minutes per game.
Williams went undrafted in 2022, spending his rookie season inside the Brooklyn Nets organization, mostly in Long Island with their G-League team. In 24 contests, he averaged 13.5 points, 4.7 rebounds, 2.9 assists and 1.2 steals in 27.6 minutes per game, shooting 51.3 percent from the floor, 37.5 percent from 3-point range (4.3 attempts) and 71.9 percent from the charity stripe—equating to a 64.3 true-shooting percentage.
Listed at 6-foot-5, Williams played three seasons of college ball at Oklahoma (two seasons) and Wake Forest (one), developing into arguably the best combo guard in the ACC in 2021-22.
Williams won the ACC Player of the Year, averaging 18.5 points, 6.4 rebounds, 5.2 assists and 1.2 steals, despite having an inefficient shooting season—a section of his game he's developed more as a pro.
Williams, 24, will compete for one of Miami's two final roster spots in training camp, though the news won't become official until they sign a 14th player to a standard contract.
Could he be another undrafted Heat gem? Let us know in the comments!
This is a breaking news story. Stay tuned for updates.