The 27 year old wing could be a nice addition as a role player.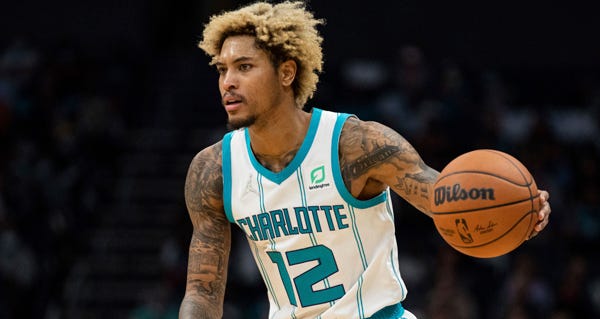 The Damian Lillard trade saga is still not over yet.
After the superstar requested a trade out of Portland to land on the reigning Eastern Conference Champion Miami Heat, the Blazers front office has not yet accommodated his request.
However, a pair of reports that came out a little while ago appeared yet again yesterday. Shams reported that in theory, the only two training camps Lillard would go to in the next coming weeks are Portland or Miami.
He also mentioned that talks between the two teams still should pick up before the start of camp.
After the losses of Gabe Vincent, who went to the LA Lakers, and Max Strus, who went to the Cleveland Cavaliers, there are some roster spots open on this Miami team.
If the inevitable happens with Lillard finally finding his way to South Beach, there should still be some last minute vets available to fill out the roster.
Those players would likely join to "ring chase" for the minimum.
Having an opportunity to be in a championship caliber rotation is always attractive to free agents, and Kelly Oubre Jr. may be one of them.
Marc Stein reported the Heat are expected to sign Oubre if Lillard eventually is traded here.
Oubre is a wing player that can play SG, SF and even a small ball PF, and had averages of 20.3 PPG, 5.2 RPG, and 1.4 STLS in 48 games for Charlotte last season.
He is listed at 6'6 and at a nice age of 27 years old.
He has always been a talented offensive player who can score in different ways.
Very versatile and athletic for his frame, Oubre has had nights in this league where he has exploded offensively.
Inside, outside, mid range, and slashing are all things he can do. He can create his own offense but also move well without the basketball.
A championship level roster cannot be built without role players, and if Oubre can find a role and play well to it here, he can be a big pick up for a cheap price.
This is a developing story. Stay tuned for updates.