Dame wanted the Heat and the Heat wanted Dame, but Joe Cronin and the Portland Trail Blazers had other plans.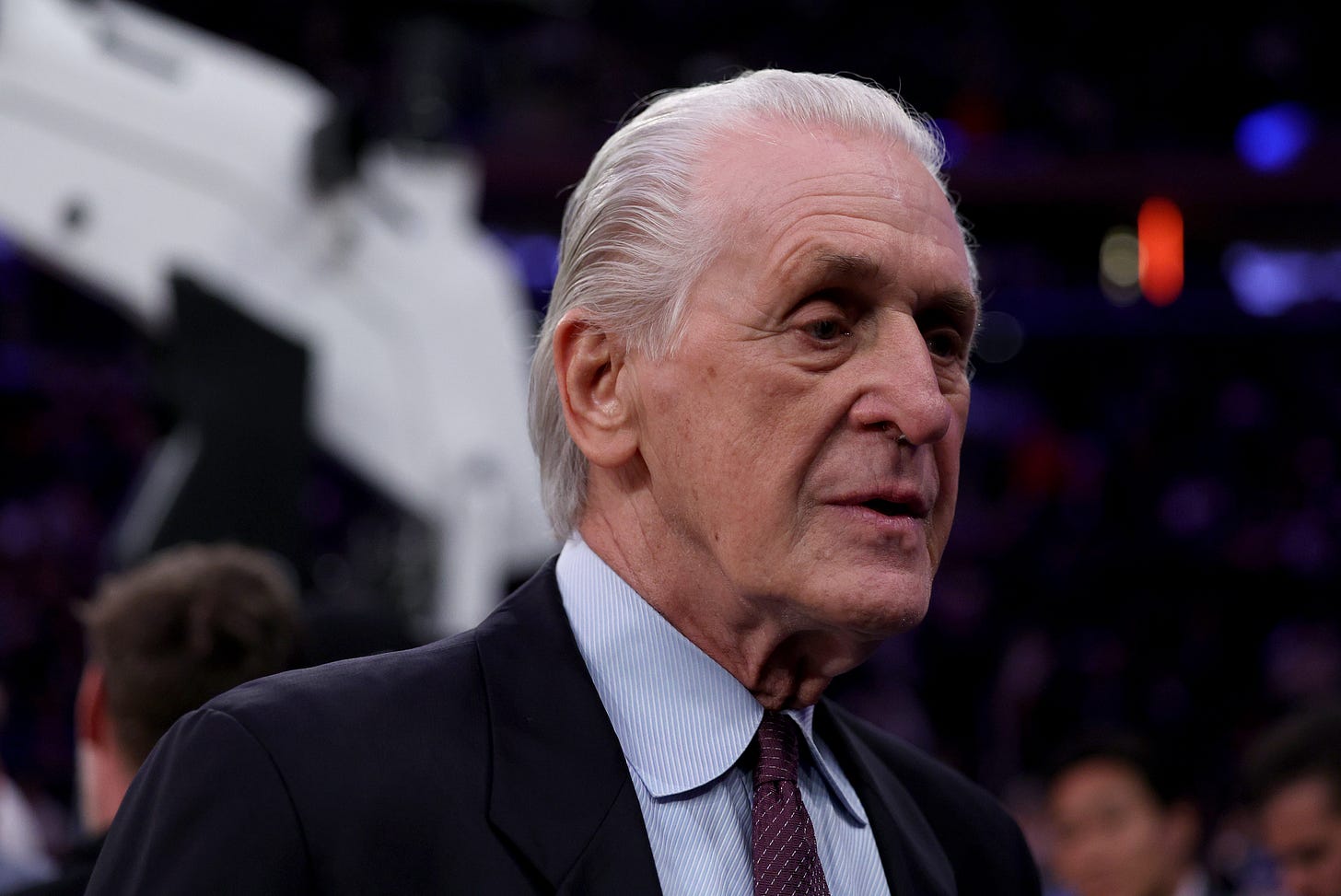 After months of this ongoing Damian Lillard saga, the Portland Trail Blazers have ignored Lillard's request and wishes to be sent to the Miami Heat. Lillard was traded to the Milwaukee Bucks this afternoon.
Lillard and Giannis Antetokounmpo now have the potential to form the greatest duo in this entire association.
The trade ended up being a 3-team blockbuster, with Lillard going to the Bucks, Jusuf Nurkic going to the Phoenix Suns, and Deandre Ayton and Jrue Holiday being sent to the Portland Trail Blazers.
There were multiple other pieces involved in the deal as well. Here are the details on the full completed trade:
With Milwaukee ultimately giving up basically just Jrue Holiday and one single draft pick to land Lillard, it's very likely that if Portland at least tried to engage more with Miami they could've put together a better package than that.
They did wind up getting Ayton from Phoenix, but Miami had framework in place to offer more than Milwaukee with Portland STILL getting Ayton.
Was it pettiness on Portland's side? Possibly.
This was a really tough blow for the Heat, and Heat fans especially. Everyone involved put their entire summer on hold waiting for this long expected trade to go down.
This team is getting very familiar with having interest in superstar players that become available. Players like Kevin Durant, Donovan Mitchell, Bradley Beal and now Lillard are all notable names that have put Miami on their wishlist of new teams within the last year or so.
However, none of them have ultimately gotten to South Beach.
Lillard's situation hurts the most, by far. For the sole reason that he never had a "wishlist" of teams; he wanted the Heat and only the Heat from the very first day he made his trade request.
The respect and desire for him to land in the 305 was mutual from everyone involved. The Heat front office wanted this, and the players did too.
There were numerous subtle hints on social media all summer long of Jimmy Butler in the gym hitting the "Dame Time" celebration after shots.
Eventually, none of that mutual interest mattered.
The Portland Trail Blazers just refused to do any business with Pat Riley and the Heat front office.
There were reports all summer long noting how there was never any bit of progress in trade talks between the Heat and Blazers.
Miami played the situation as well as they possibly could've. They remained patient, and they remained stern on whatever initial trade offer they put on the table originally.
They could have put together a much better trade offer to present to Portland initially, but for a while the Heat's interest in Lillard was the only real interest.
Miami didn't want to bid against themselves, especially coming off another NBA Finals run and not necessarily needing to do so.
It was only until more recently within the last couple weeks that things started to heat up on the Lillard trade front with other teams.
Miami was never given a chance to even get a counter offer in against those other teams.
People close to Lillard reportedly were very unhappy on how this near 3 month dilemma played out.
Lillard's cousin went to social media to express a bit of that:
As a player who has been loyal for 11 years to one franchise, it was easy for all of Heat Nation to think Lillard's desire to play here was enough to make a deal happen.
The Blazers never cared about what the best player in their team's history ever wanted, and made it a point to drag this out way longer than it should have.
Damian Lillard's agent even publicly noted that the Miami Heat did all they could to get a deal done.
They wanted to play it smart. From a business aspect, dangling longterm future pieces in any deal to acquire a near 34 year old superstar is something that deserved to be taken seriously.
Yes, Lillard is in that same 2-3 prime year championship window as Jimmy Butler.
It would've made complete sense to get this done, but as an experienced and brilliant front office like Miami, everything needs to be thought out precisely.
Tyler Herro could be a potential franchise player. Coming off back to back 20+ PPG seasons and winning a 6MOTY award, the ceiling is very high for a player like Herro in his early 20's.
Even other reported assets like multiple future draft picks, Caleb Martin, Nikola Jovic, and recently drafted Jaime Jaquez Jr. have loads of potential.
Martin especially is a role player that fits in beautifully with the culture in Miami, and he has proven that.
Would the Heat have been willing to move on from a few of those assets? Most likely, but definitely not all of them.
The thing that's the most painful is that even putting together maybe 2-3 of those players and a draft pick or two could have easily been better for Portland than what Milwaukee gave up.
Joe Cronin, the manager of the Blazers, was stubborn to deal with the Heat's front office from the very beginning, and ultimately that never changed.
Now, let's dive into what's next for the Miami Heat franchise.
The team's depth chart for the upcoming season is looking like this:
Is it better than last year's roster? It's really tough to tell considering there hasn't been any game action at all yet, but it very much could be.
It's currently unknown how exactly Herro feels about this summer long saga, but it is important to know that there were reports for a while that Miami actually tried to get this Lillard deal done while holding onto Herro.
Jimmy Butler went to social media to immediately express his frustration following the Bucks trade, and even stated that the Bucks should be fined for "tampering".
Herro chimed in and responded with a comment of his own, agreeing with Butler.
Tyler Herro is a player that cannot be taken for granted in Miami anymore.
He is locked up for another 4 seasons, and has shown improvements in his overall game every year he has been in the league.
It's time to appreciate Herro and his All-Star caliber abilities, and let him shine in this system under Coach Spoelstra.
There were reports on the Heat having a desire to move him to the starting PG position, and as a combo guard that can handle the ball and play make, he could thrive in that role.
Everyone knows what Herro can do offensively; he can score the ball in almost every way possible.
Now it is time for him to take yet another leap, as long as he is healthy.
Nikola Jovic has gotten runs in all offseason in the Fiba Olympics, and has put on around 20 pounds of muscle since the start of his rookie season.
Rookie Jaquez Jr. has a polished game to him, Josh Richardson who played very well for the Heat for 4 years is familiar with this team and back in the fold, and Thomas Bryant adds much needed big man depth.
Kevin Love has returned and is excited to get a full season in with the guys, so expect to see more of his signature full court passes some more.
Kyle Lowry and Duncan Robinson are coming off two extremely solid playoff runs, and they will be playing with something to prove.
Jimmy Butler has established himself as a tier 1 superstar, and he has the IQ and play style to age like fine wine after just recently turning 34 years old.
Coach Spoelstra is still leading the way.
Not to mention the potential improvements in Bam Adebayo's game as well, who is just about to hit his prime.
This team are the reigning Eastern Conference Champions for a reason. Two Finals appearances and one Eastern Conference Finals appearance the last four years.
It would have been nice to get some more superstar help for Butler in Lillard, but there is still plenty to look forward to.
The Heat were able to defeat the first seed Bucks in 5 games in the last playoffs without their third best player in Herro.
Having him healthy could help combat the Buck's addition in Lillard for the post season if they wind up matching up again.
This team has also proved that even with their backs completely against the wall, if they can just get to the playoffs they ARE always capable of making a run.
Part of 'Heat Culture' is embracing being the underdog, and this squad likes it that way.
At the end of the day, Portland just simply refused to talk real business and negotiations with the Heat.
As things lead up to the official Bucks trade, they even left the Heat in the dust.
Like always, we move.