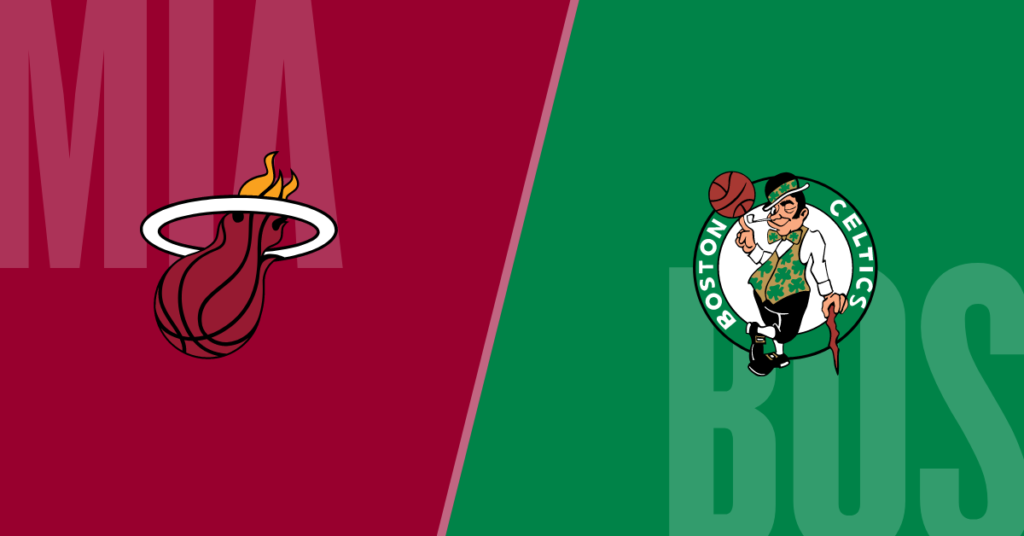 In the first Eastern Conference Finals rematch between the Miami Heat and Boston Celtics, Miami was not able to overcome a late Celtics surge, losing 119-111 Friday evening in Boston's opener inside TD Garden.
This matchup was slightly different between the two teams than it was in May, as the Heat were without Gabe Vincent and Max Strus while Boston added Jrue Holiday and Kristaps Porzingis to the fold (replacing Marcus Smart and Grant Williams, respectively).
Tyler Herro and Bam Adebayo combined for 55 of the Heat's 111 points on the evening; Herro led Heat scorers with 28 points on 10-of-19 shooting while Adebayo had 27 points on 10-of-24 shooting. Butler finished with 14 points on a measly 3-of-11 shooting–including 8-of-9 from the charity stripe–while Kyle Lowry finished with 13 points, eight rebounds and five assists. Kevin Love, Dru Smith and Duncan Robinson all tallied nine points apiece on a combined 8-of-14 from 3-point range.
Derrick White lit up the scoreboard, posting 28 points on 9-of-15 shooting and 5-of-7 from distance. Jaylen Brown had 27 points on 11-of-22 shooting with six rebounds and two steals. Jayson Tatum had 22 points while Jrue Holiday finished with a 17-point, 10-rebound double-double.
Boston finished a plus-10 on the glass–55-45–with 16 offensive rebounds that led to 23 second-chance points. The Heat, meanwhile, had 11 offensive boards with 16 second-chance points, which was ultimately the difference. Both teams shot pretty similar: Boston shot 47.4 percent compared to Miami's 42.7 percent with both teams canned 16 3-pointers apiece (Miami had six fewer attempts).
The Miami Heat raced out to a 26-13 lead in the opening quarter, buoyed by Adebayo's aggressiveness on Kristaps Porzingis and Herro's crisp–albeit sometimes risky–shotmaking.
Boston ended the final 5:14 of the first half on a 17-6 run, including back-to-back triples from Brown and White to put Boston up by six with less than a minute to go.
The Cs ultimately entered up five–60-55–shooting 46.2 percent and 38.1 percent (8-of-21) from beyond the arc. Miami shot 43.8 percent and 8-of-20 from distance; it was a minus-five on the glass at the time, though it had two fewer turnovers with one more assist.
Miami trailed by seven at one point in the third quarter, but recaptured the lead after a semi-transition pull-up triple from Kyle Lowry, who attempted only one shot in Miami's season opener. It entered the fourth quarter up 88-87, but only sunk four of its 19 field goal attempts (1-11 inside the arc; 1-6 in the paint).
Conversely, Boston went 11-of-22, including 10-of-18 combined from Tatum, Brown and White. All things considered, the Heat played better than it did Wednesday, but it was still not enough to knock off the presumptive favorite in the East this season.
Miami drops to 1-1 and will travel to Minnesota for a second leg of a back-to-back Saturday evening. Boston improves to 2-0 and will face the Wizards on the road Monday.