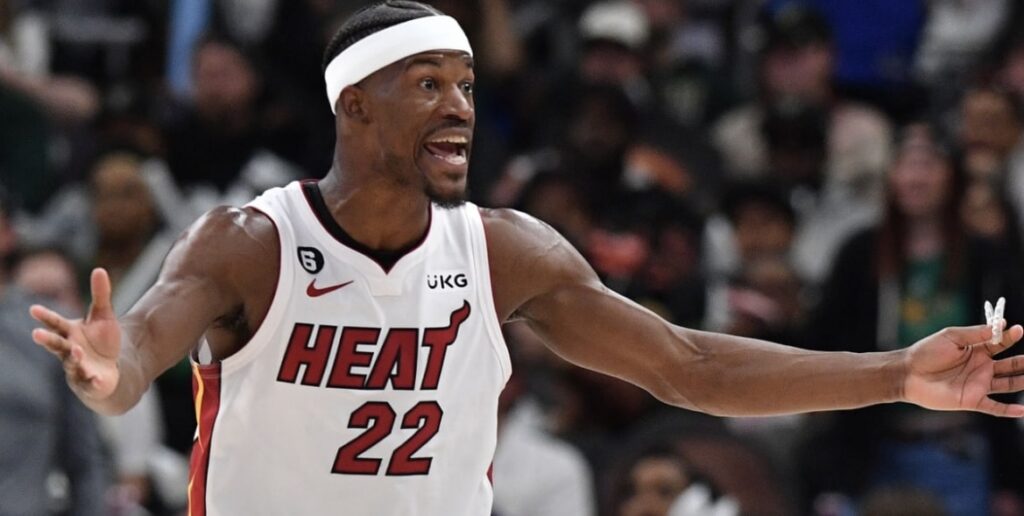 The Miami Heat are set for their first road game of the season against the rival Boston Celtics for an Eastern Conference Finals rematch.
Miami just defeated Boston a few months ago in 7 games on route to the NBA Finals. As Miami's core is still intact from last season, this will be the team's first time matching up against this new-look Celtics team.
Boston has added All-Star caliber players Kristaps Porzingis and Jrue Holiday into their already very formidable starting 5.
In the process, they shipped out Marcus Smart, Robert Williams the 3rd, Grant Williams and Malcolm Brogdon.
This year's Celtics team is extremely top heavy. They have a starting lineup that can compete with anybody, but the bench is now lacking some depth. Al Horford is still in the mix as the now back up big man to Porzingis, but other than that the bench unit will definitely be looking different.
The Heat are coming off a season opening win, along with the Celtics, and are looking to steal an early season nationally televised matchup.
With Josh Richardson and Haywood Highsmith still sidelined, the lineup and rotation should be pretty similar (if not exactly the same) as Miami's game on Wednesday night.
With Kevin Love as the starting PF next to Adebayo and Boston going small in their lineup, expect for Love to be defending Porzingis. This will allow Adebayo who is more mobile than Love to take the assignment on Jayson Tatum defensively.
It'll be very interesting to see how these two Eastern Conference contenders will matchup against each other early in the new season.
Injury Report:
Miami Heat:
Haywood Highsmith (knee sprain) — OUT
Josh Richardson (foot) — OUT
Duncan Robinson (foot) — Probable
Jaime Jaquez Jr. (groin) — Probable
Caleb Martin (knee) — Probable
Boston Celtics:
No listed injuries at time of publishing.
Projected Starting 5:
Miami Heat:
Kyle Lowry, G
Tyler Herro, G
Jimmy Butler, F
Kevin Love, F
Bam Adebayo, C
Boston Celtics:
Jrue Holiday, G
Derrick White, G
Jaylen Brown, G/F
Jayson Tatum, F
Kristaps Porzingis, C
Betting Lines (at the time of this publishing):
Check the odds out at FanDuel!
Broadcast Info:
Tipoff: 7:30 PM EST
TV: ESPN & Bally Sports Sun (Eric Reid, John Crotty)
Radio: AM 560 Sports WQAM & The HEAT Radio Network (Jason Jackson)

Spanish Radio: WAQI 710 AM & The HEAT Spanish Radio Network (José Pañeda)
Come back to Hot Hot Hoops at game time to join our GameThread and chat about the game live with other Heat fans!
Thank you for reading Hot Hot Hoops – Miami Heat NBA Blog. This post is public so feel free to share it.