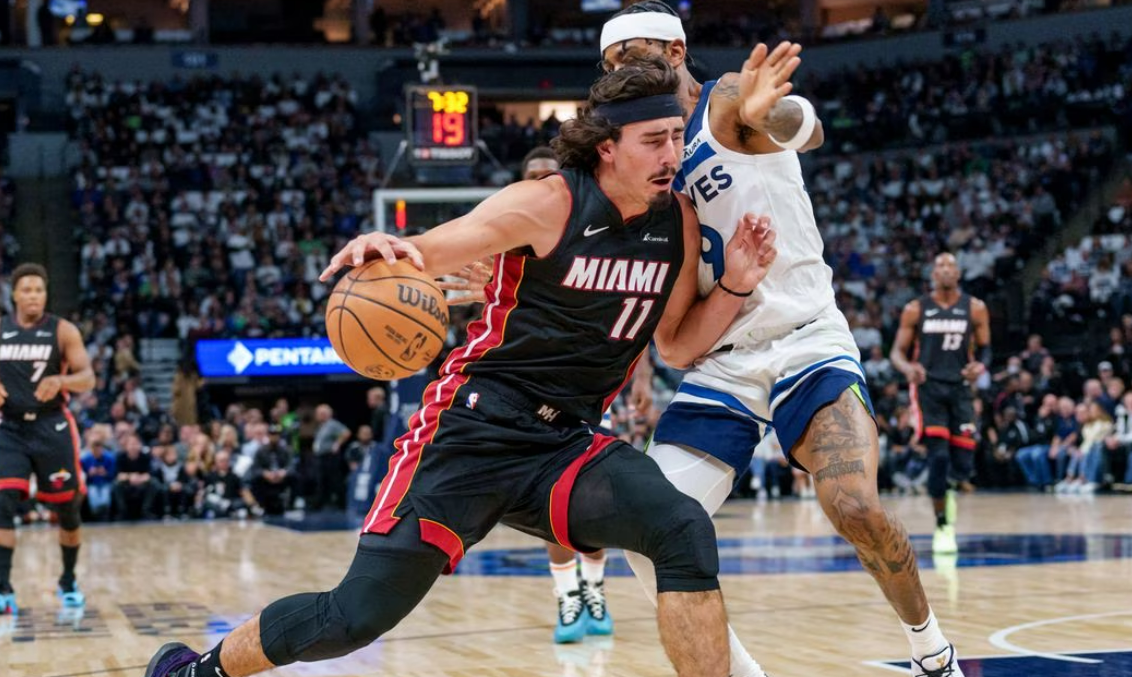 If a night was a perfect representation of a second night of a back-to-back, it was Saturday evening inside Target Center.
Missing Jimmy Butler, Caleb Martin and Kevin Love–in addition to Haywood Highsmith and Josh Richardson–the Minnesota Timberwolves crushed the Miami Heat 106-90 to earn their first win of the 2023-24 season.
Miami trailed by two at halftime, but shot a dismal 13-of-42 (31.0 percent) in the second half, including 6-of-25 in the final quarter after starting 2-of-15 (Heat began 2-of-14 in the 4Q Friday night, too).
Minnesota, meanwhile, shot 20-of-39 (51.3 percent)–7-of-18 from deep–across the final 24 minutes. They also converted on 12 of their 19 paint attempts compared to Heat's 6-of-16.
Naz Reid led all scorers with 25 points on 10-of-14 shooting, including 4-of-7 from 3-point range in 28 minutes off the bench. Tyler Herro talled a Heat-high 22 points on an inefficient 8-of-23 shooting; Bam Adebayo had 19 on 7-of-14 shooting. No other Heat player had double figures.
The Wolves had six double-figure scorers. Anthony Edwards was second behind Reid with 19 points, while Rudy Gobert tallied a 14-point, 14-rebound double-double. Karl-Anthony Towns tallied a 12-point, 10-rebound double-double of his own on 5-of-12 shooting as well.
The Miami Heat fall to 1-2, while the Wolves improve to 1-1.
This is a developing story. Stay tuned for updates.