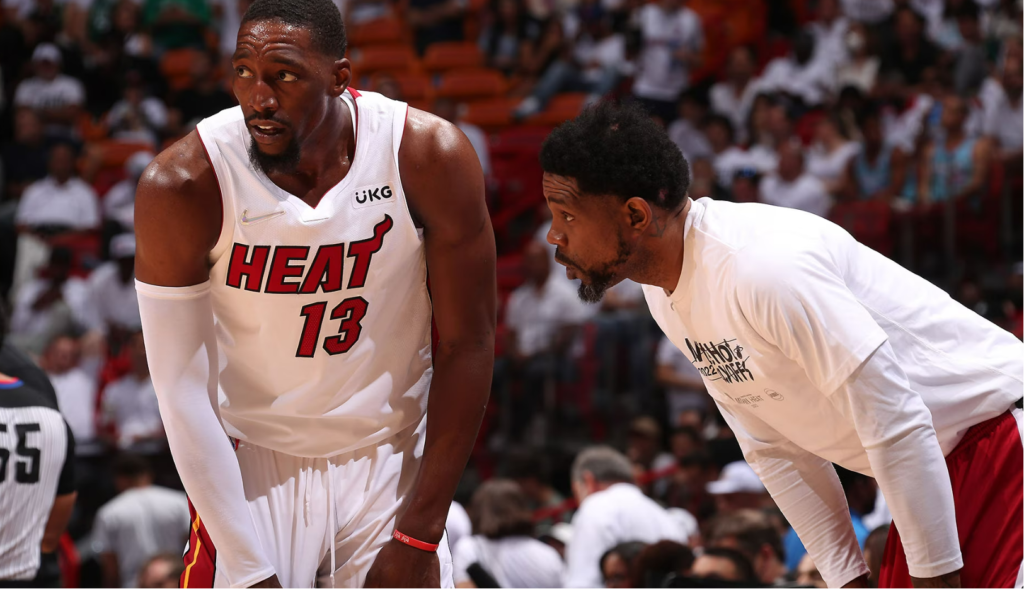 After a long wait, it was made official Wednesday that Miami Heat star big Bam Adebayo will officially be the new captain of the team, taking over for long-time Heat veteran Udonis Haslem.
Adebayo was the clear favorite to take the reigns, as pointed out by both Dwyane Wade and Haslem, who have symbolized exactly what Heat Culture has represented throughout the 21st century.
"I think the only change is it's official," Adebayo said. "It was kind of like unwritten. Now it's stamped. It comes with a whole bunch of responsibility, but also a great amount of opportunity. The biggest thing for me as a captain is being able to lead this team and get us over this hump and get us to a championship."

"Even early at this stage in his career, Bam has put so much into the organization and the culture and he's been mentored by the best mentor in UD," coach Erik Spoelstra said. "So [Haslem] has been grooming him for this for the last two or three years kind of specifically with this in mind. It was a special moment."
Adebayo, who was selected No. 14 in the 2017 draft, is entering his seventh year with the Heat. Adebayo has transformed the team's defensive structure since taking over as a full-time starter in 2019-20, helping buoy Miami to a top-10 defense in four of the least five years.
Adebayo's averaged 18.5 points, 9.5 rebounds and 4.3 assists over the last five seasons, including 16.5 points and 9.0 rebounds in each of Miami's last two playoff runs–while subsequently taking on the responsibility to defend Joel Embiid, Jayson Tatum, Jaylen Brown, Julius Randle and Nikola Jokic at an All-NBA level.
"It was a surreal moment because I remember walking into this situation just trying to get in where I could fit in," Adebayo said. "Fast forward to now, the coaching staff, [Haslem], the organization looking at me in Year 7 like I'm next in line to carry this torch. It's a real blessing. It definitely comes with a lot of opportunity, but a lot of responsibility. I'm just looking to carry that torch the best way I can just like UD did."