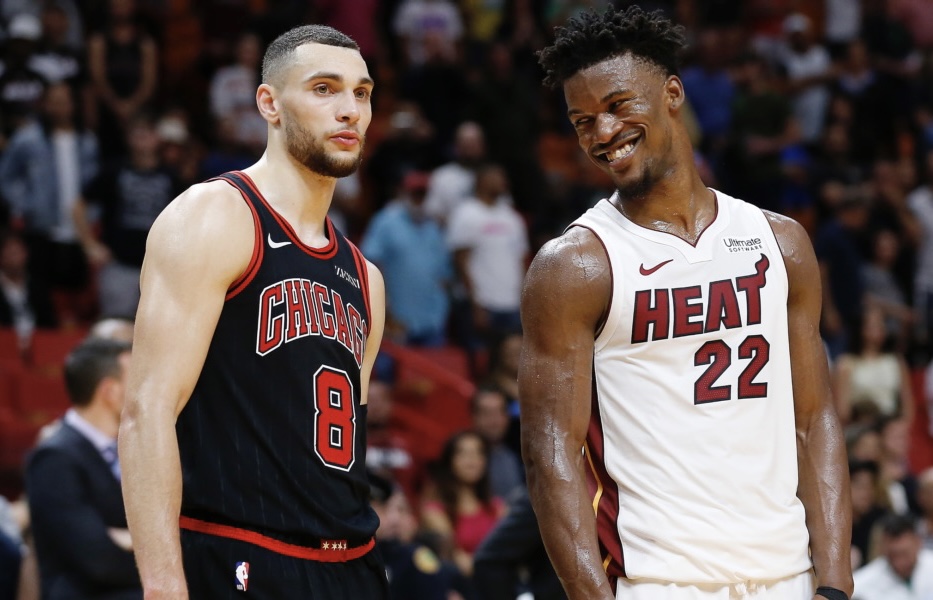 The Chicago Bulls are struggling and near the bottom of the Eastern Conference standings as a fire sale of their core guys could be coming in the near future.
Zach LaVine is most likely going to be that first main domino to fall. Both LaVine and the Bulls organization are mutually looking to go their separate ways.
LaVine, a former All-Star, is putting up a statline this season of 21.7 PPG, 4.9 RPG, 3.0 APG and 0.8 STLS on a career low 40% shooting from the field. He also averages a career low 33% from 3 point range on 7.3 attempts per game, but 87% from the free throw line.
At his best in the 2020-2021 season for Chicago, he averaged 27.4 PPG. For his career he averages 20.5 PPG, 4.0 RPG and 3.9 APG. He is still in his prime at only 28 years old.
The huge dip in his efficiency and shooting numbers is concerning, but could be factored into him not wanting to be in Chicago. LaVine is definitely a good player just in the need of a change of scenery.
According to reporter Jake Fischer of Yahoo Sports, Lavine has the LA Lakers, Philadelphia 76ers and Miami Heat on his top 3 preferred trade destinations.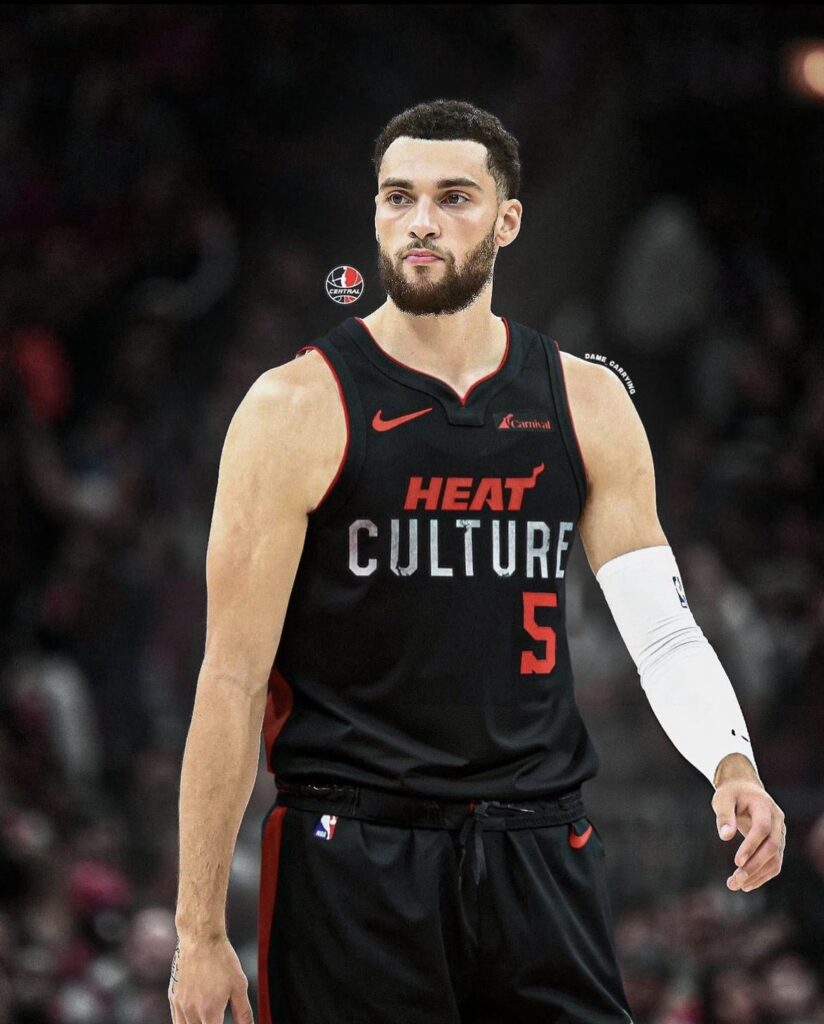 Zach LaVine's preferred landing spots:

Miami Heat
LA Lakers
Philadelphia 76ers

(Via @JakeLFischer ) pic.twitter.com/IWC1WmDXFK

— NBACentral (@TheDunkCentral) November 17, 2023
The important thing to note in this is that although LaVine may publicly have interest in Miami, it doesn't seem that interest is mutual, at least not currently.
Shams reported the other day that teams like Miami are "expected" to pursue the Bulls guard, but expecting and actually doing so are two completely different things.
It's hard to see Pat Riley going for this, and it is hard to even blame him.
The Miami Heat are surging right now, riding a 7 game win streak and sitting in 3rd place in the Eastern Conference and has gained a boat load of chemistry by keeping the main core of guys together all these years.
It is one thing to be intrigued by a superstar who could help move the needle for this Heat squad (Damian Lillard over the summer), but LaVine just isn't that person right now.
LaVine plays the same position as Tyler Herro. For Herro to be a whole five years younger and getting significantly better on both ends of the floor each season, it is hard to believe an intelligent front office like Miami would pull the plug on a guy like Herro.
At this point, the only question mark in Herro is his health. A sprained ankle that has kept Herro out a few games is the most common injury in the game of basketball. No fans should be moved or genuinely worried about Herro's longterm health over a minor set back like that.
Everybody knows what he brings to the team when healthy, and he has all the tools to blossom into an All-Star in this league.
Maybe an argument can be made to make a package for LaVine that does not include Herro.
Kyle Lowry, Nikola Jovic and a couple draft picks? Preferably second round picks and/or pick swaps. Sure, but the Bulls realistically might not be interested in a deal like that.
It could make more sense, if anything, to put together a package for a more Culture type of role player to add to the already championship contending Heat team. Such as Alex Caruso, who could also be shopped by Chicago at some point.
LaVine wants Miami, but as of now there is not a single sign that he will find a way to land in one of his preferred destinations.
This is a developing breaking news story. Stay tuned for updates.
Thank you for reading Hot Hot Hoops – Miami Heat NBA Blog. This post is public so feel free to share it.